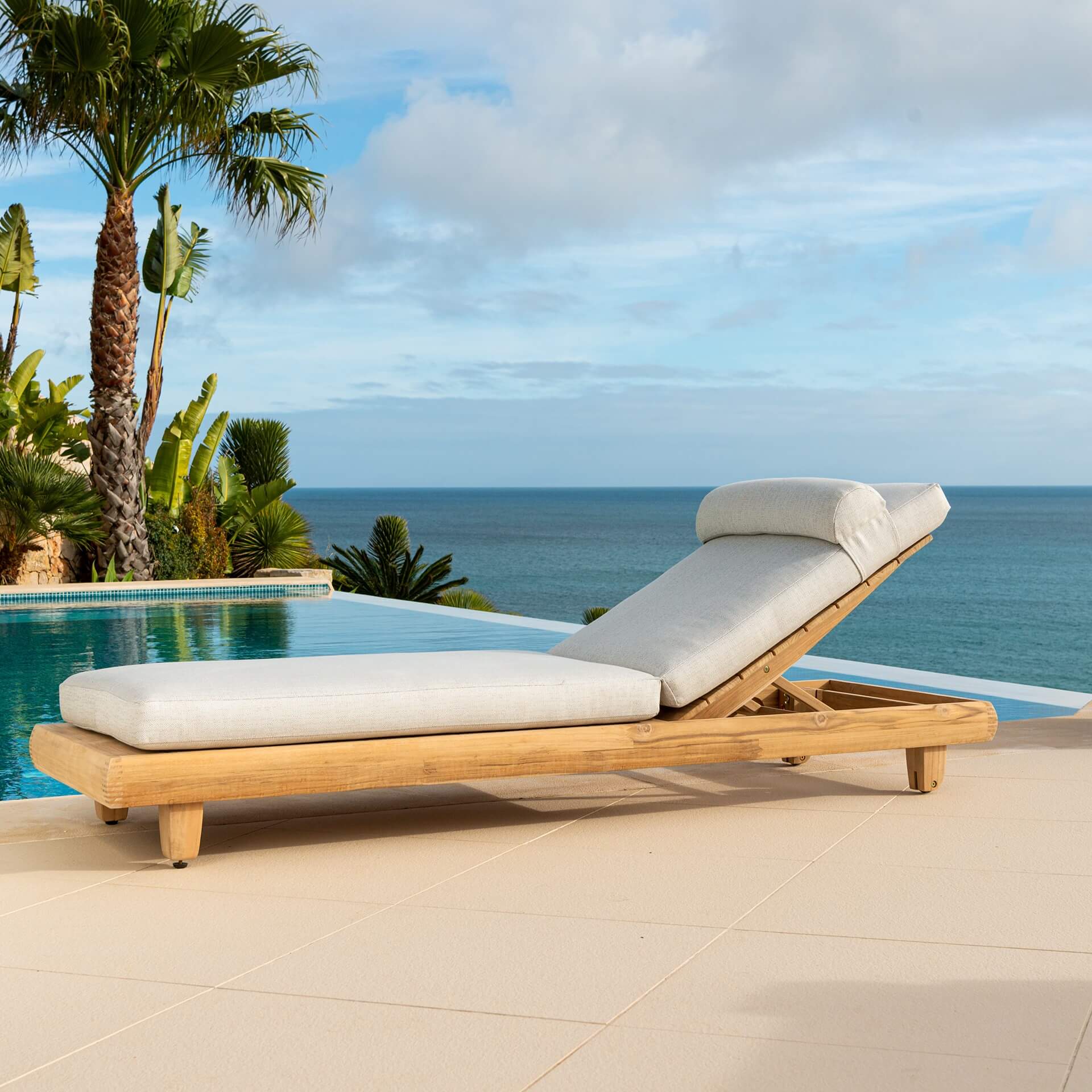 Alexander Rose, Sorrento Adjustable Sunbed
As with our entire range, this Alexander Rose Sorrento Adjustable Sunbed is crafted and sourced sustainably from the ultimate teak wood of the Brazilian Forrest. 
The elevated look of the teak wood is truly unique and complements every space it touches. 
Whether your day in the sun is for reading, eating, drinking or napping as you smell the flowers and the warm breeze dances around you, this adjustable bed allows for your every want and desire. Reclining fully horizontal with ease, the Sorrento Sunbed is truly perfect. 
Benefits of the Alexander Rose Sorrento Adjustable Sunbed
Wheels for easy movement of your Sorrento Adjustable Sunbed:
Uniquely perfect for any location, whether that be poolside, garden placed, deck or patio, the Alexander Rose Sorrento Sunbed can be easily maneuvered around your outdoor area to fit your needs each and every day. Placing yourself to face the views of the mountains or countryside, or simply chasing the sun, the Sorrento's discreet wheels at the back of the bed make all of this easy. 
Cushions from the finest Kvadrat Fabric: 
Available in two exquisite earthy tones from Kvadrat fabric, each shade melts into the premium teak wood it lays on, creating a calming and inviting bed.
Fabric Colours Available:
Nibela
Storm
Dimensions: 
Width: 66.5cm
Depth: 212cm
Height: 100cm