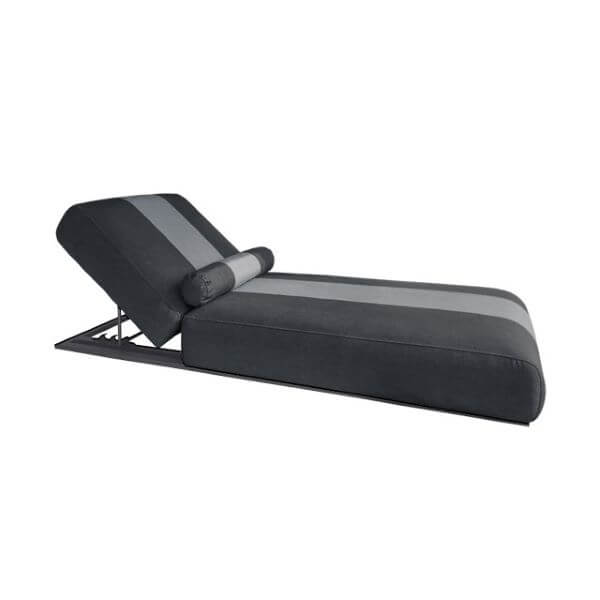 Joy Lounger - Westminster Outdoor Living
In stock for free delivery
Bask in the sun, in style. With the 
Westminster Outdoor Living,
Joy Sun Lounger.
Giving you ultimate comfort and style, these stunning outdoor day loungers are the perfect blend. Not only a joy to lounge on, this Westminster lounger's luxurious fabric and design will elevate your garden/ outdoor living space and aesthetic. 
The Joy Lounger allows you to fully customise its design. selecting the perfect fabric, frame and stripe shade and bolster cushion to complement and enhance its surroundings.
The Joy Loungers wide frame and thick, indulgent quick dry foam cushion makes it the best place to relax and lounge dry, wet or even soaking in a layer of sun cream! 
Designed using Sunbrella Fabric, and a 100% welded powder coated aluminium frame this Westminster Outdoor Living Joy Lounger is weather proof all year round.
For those of you who love a soft, cushioned  lounger but hate the hassle of removing or retrieving your cushions - this item is perfect. 
Benefits of the Joy Sun Lounger by Westminster Outdoor Living:
Hassle-free! Comfort, style and practicality. You can have it all..
Unlike the Westminster Ocean Lounger the Joy Lounger has a large and comfortable cushion along both stretches of the day lounger. 
Made with quick dry foam and covered in Sunbrella Fabric, these cushions are weather proof all year round.
You'll never have to worry about removing or retrieving your cushions - making these not only hassle free, but stylishly enhancing  the look and feel of your outdoor living space, day and night. 
The Joy Lounger's look is enhanced with a cylinder shaped bolster cushion, included in the order when you buy from us here at Woodlark Garden Luxury! 
Colour combinations for the bolster cushions include charcoal and slate, or stone and beige and all bolster cushions are of course designed using the same Sunbrella fabric and quick dry foam cushions. 
Follow the sun with ease!
All our Westminster Outdoor Living products are fitted with discreet wheels for easy placement and movement, and the Joy Lounger is no different! Whilst keeping the day lounger steady and firm to the ground, the wheels give you the freedom to chase the sun around the garden, or move closer to the fire for that extra warmth as the evening draws in.
Ultimate Comfort, Pure Luxury 
The Joy Lounger's aluminium frame mechanism easily reclines through a number of different angles and positions, from lying fully flat, soaking in the warmth, or sun rays to an upright 90 degrees  position for you to take in your book, or watch your loved ones moving around you.  
If you're looking for comfortable, practical and stylish outdoor loungers, our Westminster Living Joy Lounger is for you. So add to cart and find some joy…
Westminster Outdoor Living Joy Sun Lounger Dimensions:
H 30cm W 90cm D 213cm WT 25kg
Bolster cushion dimensions
W 15cm L 65cm WT 1kg