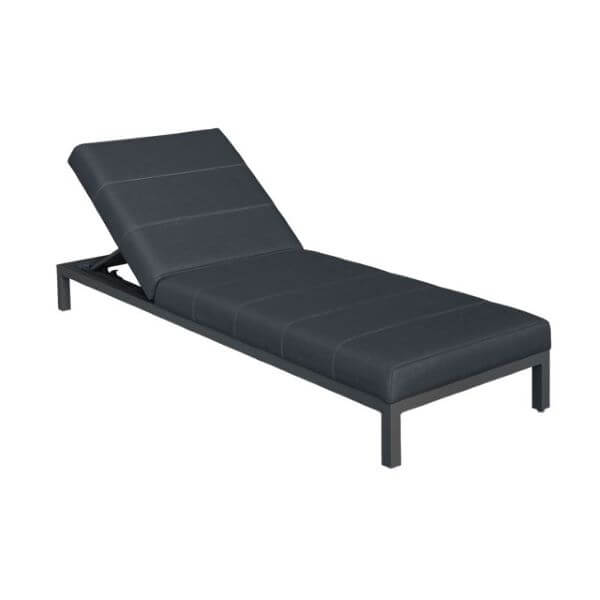 The Persian Lounger - Aluminium Frame Sun Lounger
In stock for free delivery
The Persian Lounger - Every product range needs a "classic" piece.
Westminster Outdoor Living's Persian lounge
r is just that. Simple and elegant in design, but still of the highest luxury and quality when it comes to comfort and enjoyment. 
When we think of the ultimate reason for investing in a sun lounger for your outdoor living space, images of soaking in warm sun rays and sipping on a glass of wine come to mind…  The Persian lounger is perfect for all outdoor living spaces and its stunning modern, classic look will make all your sunbathing, holiday at home dreams come true! 
How the Persian Lounger will deliver the garden of your dreams:
If a modern, sleek and simple is what you're after, the Westminster Persian Lounger is right for you.
The Persian lounger is a great option for those interested in the style, look and feel of our Arabian Westminster Lounger, but seeking a slightly cheaper and smaller model. 
With its padded, ribbed, customisable cushions this Westminster Outdoor Seating item is blissfully comfortable and accommodating. 
Benefits of the Persian Lounger:
Aluminium Frames - durable, reliable and robust 
The Persian Loungers' sleek and small aluminium frame makes this Westminster day lounger unobtrusive in your outdoor living space. 
A light-weight, durable and robust material, these aluminium powder-coated frames are highly sought-after in the world of sunloungers, not only for comfort and stability, but of course, longevity of the product.
A low-maintenance material, the Persian Westminster Lounger aluminium frame is weatherproof all year round and only requires a soapy water clean a few times a year to stay perfect!
Adjustable backrest for all day use 
Of course this Westminster staple wouldn't be complete without an adjustable backrest for easy manoeuvring throughout the day, and through the various positions you'll find yourselves in whilst lazing on the Persian Lounger! 
Ribbed Sunbrella Cushions for ultimate enjoyment
As with our entire Westminster Sun Lounger range, the Persian Lounger's ribbed Subrella fabric is bulletproof! UV and heat resistant, your cushions can laze in the sun for hours and be ready for your enjoyment instantly with no burning backsides. 
Whatever the weather, these Westminster Persian Loungers are ready to go. With their quick dry foam cushions, rain water dries almost instantly. 
Colour combos to fit your garden!
The Persian Lounger, with its modern and sleek look, boasts four different colour combinations to choose from. 
Now whilst we love the charcoal aluminium powder coated frame, with the slate sunbrella fabric, you may feel differently! 
All combos include: 
White frame x slate fabric

White x stone fabric

Charcoal frame x slate fabric 

Charcoal frame x stone fabric 
Dimensions of the Persian Lounger by Westminster Outdoor Living:
H 30cm W 70cm D 195cm WT 25kg
So add to cart now and secure your Persian Lounger today!
The Persian Lounger Instruction Manual: