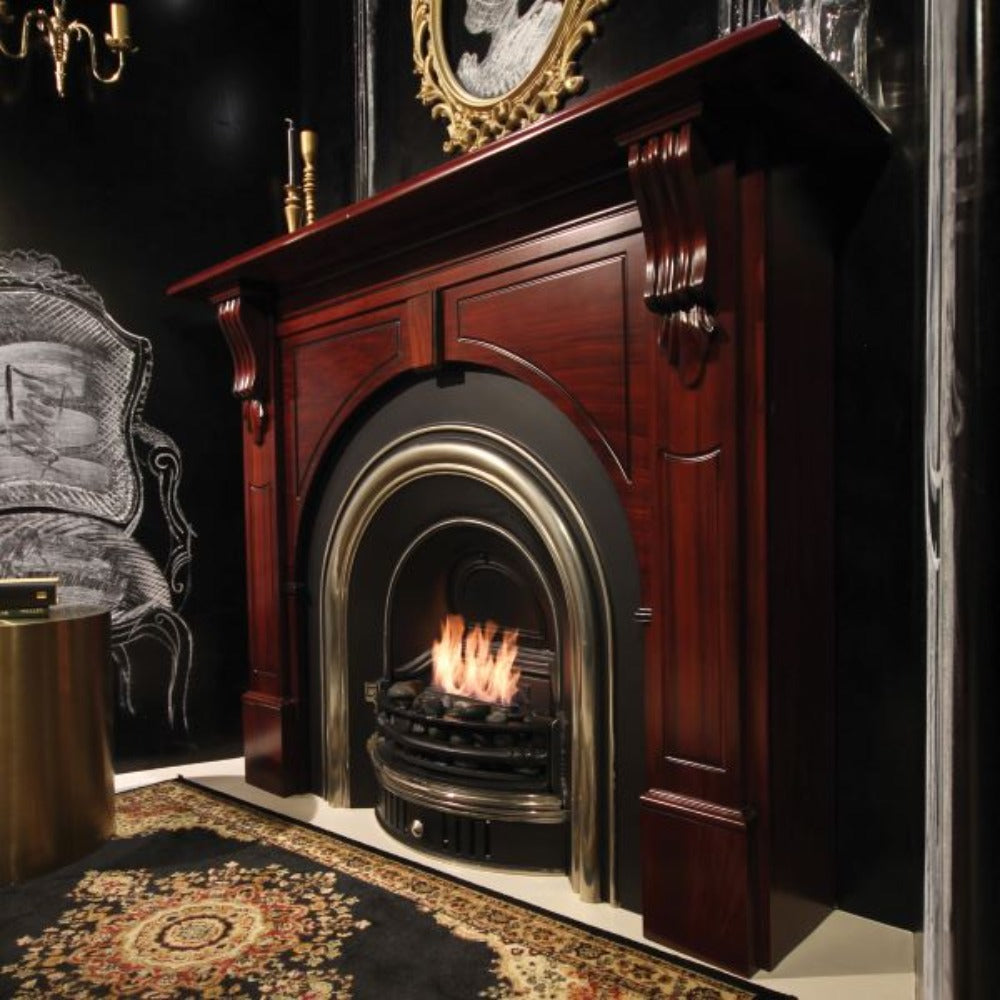 VB2 Ethanol Burner by EcoSmart Fire
Free delivery expected in 2-4 weeks
Give your faux or non-functioning chimney a real flame, with the EcoSmart Fire VB2 Ethanol Burner. Add all the warmth, cosiness and ambiance of a real flame to your living space, with absolutely no need for a chimney or flue!
A fireplace sits as the centrepiece of your living room, a stunning focal point that adds dynamism to the space. But it should be adding so much more. It should have a real flame at its heart - there is nothing quite like real fire to make a space feel like home.
Why the EcoSmart Fire VB2 Bioethanol Burner is the perfect chimney free, real fire solution
The VB2 burns e-NRG, the best and purest bioethanol fuel available. Unlike a wood or gas fire – when burning bioethanol, no fumes or smoke are produced, so there is no chimney or ventilation of any kind required.
This allows you to have a large, real flame in your living space, giving out plenty of heat to keep even large spaces warm and cosy. With absolutely none of the hassle, no need for a working serviced chimney, no need for a gas engineer – you don't even require a power supply.
Simply place your VB2 burner into the area of your choice, pour in your fuel and feel the warmth!
Benefits of the EcoSmart Fire VB2 Ethanol Burner
No chimney, flue or ventilation required
A real flame, with all the warmth and ambiance, but truly clean burning – with none of the smoke or fumes.
A high heat output to heat your entire space
Giving out 2.5kW of heat, the VB2 burner will comfortably heat a 160 square foot space, keeping it warm and toasty all year round.
Clean burning, with no unpleasant smells or fumes
The VB2 bioethanol burner kit burns e-NRG, the purest bioethanol fuel available. So you can enjoy a warm and cosy space, with absolutely no unpleasant scent or fumes
Incredibly easy to install
The VB2 burner is designed to slot straight into a fireplace grate. Simply unbox it, put your burner in place, pour in the fuel and you're done. Now find your favourite seat and curl up next to the fire.
No contribution to your gas or heating bills
With no gas or power supply required, the only running cost here is the bioethanol fuel. Add 40L of bioethanol to your order and that will last you around 120 hours of burning time.
Add the plasma screen for peace of mind
The plasma screen allows you to enjoy all the heat and beauty of the flame, with added peace of mind. Particularly if you have any youngsters or heavy pawed friends about!
Our aftercare programme for the VB2 bioethanol burner:
Our job is to ensure you create the space of your dreams and we know that the VB2 burner is going to do exactly that. That's why once you've purchased it, we will still be here 7 days a week, to ensure you get the most out of everything it has to offer.
Lighting the burner for the first time and would like to be talked through it? Give us a call!
Got a unique installation question? Get in touch!
Remember, in the unlikely event that you don't love it, we take all the hassle out of returns, handling all the logistics and covering the return shipping costs. (For more detail see our returns policy in the footer)
So, what are you waiting for? Hit the "add to cart" button at the top of the page, and we will quickly deliver your new EcoSmart Fire VB2 Burner and transform your space, into a warm, cosy, dream!
Specifications and Manual for the VB2 Ethanol Burner by EcoSmart Fire:



EcoSmart Fire VB2 Ethanol Burner Specifications