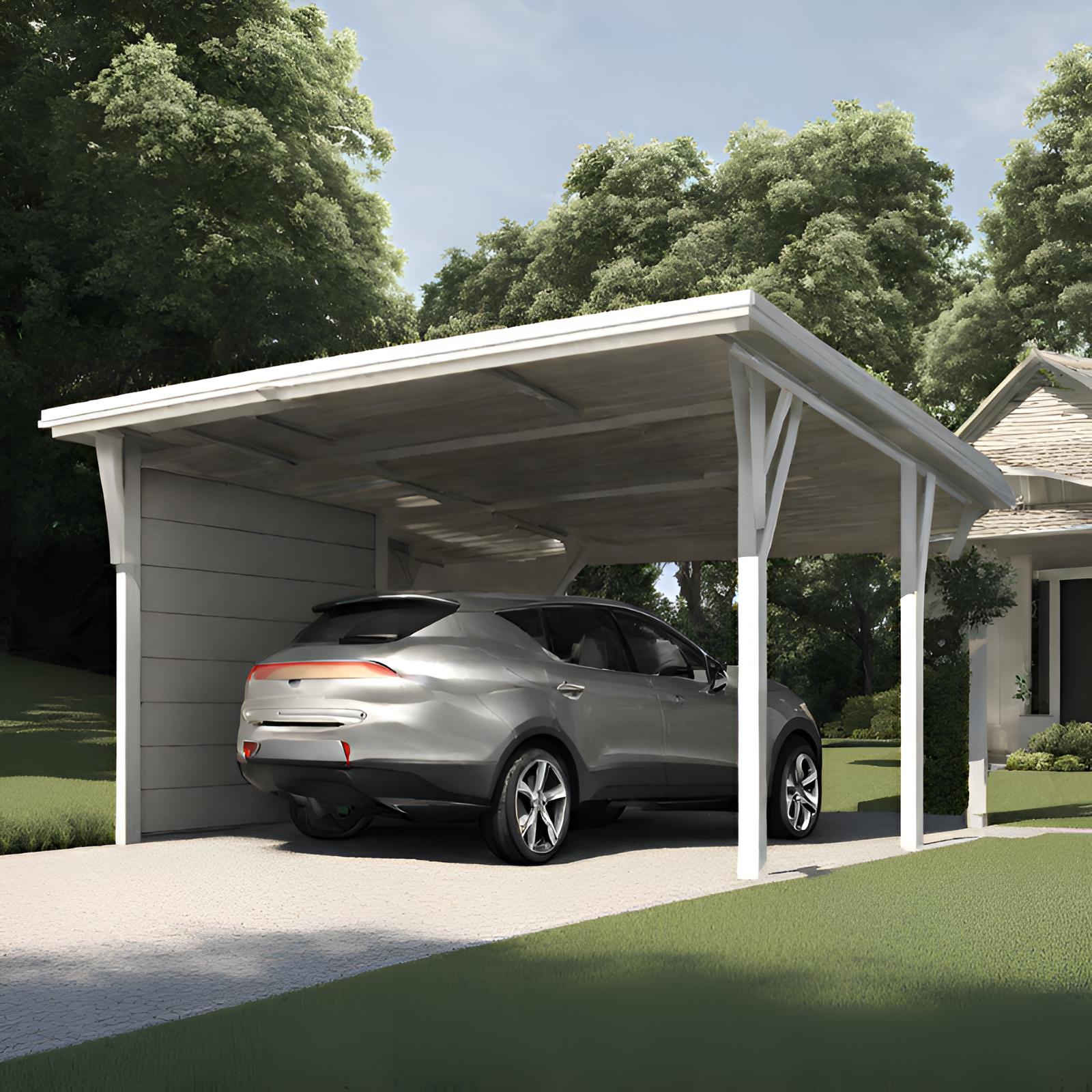 Can a pergola be used as a carport?
Pergola or Carport: Choosing the Right Outdoor Structure
When choosing the perfect carport, there are plenty of options and pergolas appear a great option. How does an aluminium or wooden pergola stack up against a traditional car port?
Pergolas have gained immense popularity in recent years due to their unique design and versatility.
They provide a stylish and elegant addition to any garden, creating an inviting space for relaxation and entertainment. But how do they do when it comes to vehicle protection?
Aluminium Pergola
A carport of course, provides shelter for your car from various weather elements such as rain, snow, and sun damage. Carports come in different styles including freestanding or attached to your house, offering flexibility based on your needs.
Now where aesthetics are considered, which is of course important – your carport will be directly linked to your curb appeal, Aluminium Pergolas are brilliant. Their sleek design combined with the durability of aluminium ensures that it will stand strong against harsh weather conditions while adding an element of style to the front of your home. However, if protecting your vehicle at all costs is your main concern, then a carport might go that extra mile for you.
With its solid roof and sturdy construction, it provides secure coverage for your car throughout the year. Now of course you can also achieve this with a hard top roof pergola. A slatted roof pergola of course won't be suitable. A louvered roof option is a possibility, but realistically how often are you going to want to adjust the roof over your car?
So really, it boils down to budget, and aesthetics.
Carport
Exploring Pergolas with Carport Features
Pergolas are traditionally known for their open, airy design, and their ability to provide shade and create an inviting outdoor space. However, in recent years, many pergola manufacturers have started incorporating carport features into their designs.
If you're looking for a wooden pergola that serves this purpose, you'll want a hard topped version, whilst the aluminium version may well get called a canopy or veranda.
Comparing Pergolas and Carports
Now this is probably quite intuitive, but just in case, let's break it down. Let's start with the design.
Pergolas typically have an open-roof or louvered structure with slats or louvres, allowing sunlight to filter through and creating a beautiful ambiance in your outdoor space, sometimes with the ability to adjust this roof and choose between sun, shade and rain protection. On the other hand, carports always have a solid roof that provides full protection from the elements.
So if you're looking to protect your car from heavy rain or snowfall, a solid roof car port is the way to go.
A car port provides a dedicated space to park your car while shielding it from rain, snow, hail, and even harmful UV rays.
Just like you can get Aluminium Pergolas, you can get aluminium car ports, so often then aesthetic and durability will be the same.
The Cost of Using a Pergola as a Carport
So, is it any cheaper?
We've established that a pergola doesn't really carry the right design features for a car port, so why else might you consider it? Is it cheaper?
The honest answer, is no.
In fact, often a pergola will be more expensive, but they are built to be flexible. Having a louvered roof you can adjust to suit the weather conditions, but it's entirely unnecessary for a car port. So by selecting a pergola, you're paying for engineering you don't need.
Aluminium or wooden pergola for a car port?
This comes down to two things, the look, and the durability.
There is no doubt that if you want a low maintenance, highly durable material, aluminium is the way to go – that is the same whether considering a car port or a pergola.
However, sometimes that wood look is just what you want. If that's the case, just be aware that you're signing yourself up for more maintenance costs and headaches in the long run.
Conclusion
In conclusion, if you want somewhere to store and protect your car, buy a car port and don't overthink it!
If you want a space to cook, lounge and dine in your garden, that is suited to all weather conditions, get an aluminium louvered pergola! 
And if you like an easy life, with next to no maintenance, go aluminium, whether that is your car port or your pergola! If you're a glutton for punishment, go for wood!
Other content you'll love:
Do you need planning permission for a pergola?
How long do aluminium pergolas last?
Are aluminium pergolas any good?